INDEX
Syria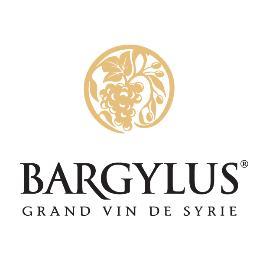 Hugh Johnson and Jancis Robinson wrote in their 7th edition of "The World Atlas of Wine" that: "The finest wine produced in the Eastern Mediterranean is arguably the most surprising: Bargylus, a blend of Cabernet, Merlot, and Syrah grown near the ancient Roman city of Antioch in Syria by the Saadé brothers, who also make wine in their native Lebanon."
Typically Mediterranean in style, Bargylus elegantly combines strength and refinement: it has a strong color, the range of aroma is perceivable through the fresh fruit and minerality that translates the very shingly soil. The balance between sweetness, that comes with sunniness and the grapes' full maturity, and salinity that comes with limestone, allows Bargylus to convey a strong soil identity and an inimitable taste.
Stephane Derenoncourt, the well-known and celebrated Bordeaux consultant of Domaine Bargylus, relates the beginning of his collaboration with the Saadé Family :
"I met the Saadé family for a wine project proposal. I was instantly seduced by the Syrian project which consisted in creating a vineyard in a land on which it used to grow in ancient time. I was also struck by the passion and dynamism of the Saadé family who decided to come back and develop new projects in Syria. I was overwhelmed by the beauty of the site and the diversity of soils: Everything was set to start this beautiful adventure".
The Bargylus vineyard benefits from a very poor clayey limestone soil and is situated at an altitude of 900m, which causes important differences in temperature between day and night. The climate is subject to western maritime influences as well as to beneficial high-levels of humidity. Autumn is quick to set in, even before the grapes' full maturity which allows the tannins' slow maturation and the preservation of the aromatic freshness despite the strong summer sunniness that conveys to Bargylus a full-bodied taste and good levels of alcohol.
---
Blanc 2012 75 cl

Blend of 60% of Chardonnay & 40% of Sauvignon Blanc

Owner Sandro Saadé's winemaking philosophy is that 'wine is rooted in the earth' and Bargylus Blanc 2012 is a clear reflection of this. Made from a blend of Chardonnay and Sauvignon Blanc, it is complex and aromatic with notes of lemon verbena, white peach, lime and fresh mint. Bargylus Blanc is full bodied with a vibrant acidity and clean mineral backbone. It is an elegant, balanced wine which is a serious pleasure to drink.

Red 2011 75 cl

Blend of 60% Syrah, 20% Cabernet S, 20% Merlot, 14 months aging in oak (30% new)

Aged for 14 months in a blend of different cask ages, this Bargylus Rouge is packed with ripe summer fruits and sweet spice, including black pepper, toast, cinnamon and cocoa. Full bodied with ripe tannins and a balanced acidity, Bargylus Rouge is complex and rich with a long fruity finish.