INDEX
Bekaa Valley Lebanon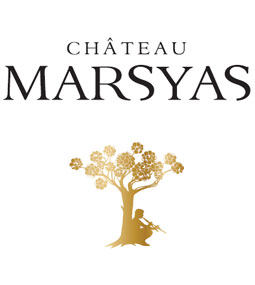 Bekaa Valley, Lebanon - Johnny R.Saade Family
Deeply rooted in the Levant, the Johnny R. Saadé family translates its passion for vines through the creation of Château Marsyas in the southern part of the Bekaa valley.
Renowned for its wine culture, this ancient land reveals itself to be an exceptional place for the creation of a great wine in line with the highest quality standards.
Located in the villages of Kefraya and Tal Dnoub at the foot step of the Mount Barouk at an altitude of 900 meters, in the West part of the Bekaa valley, 60 kilometres of Beirut, Château Marsyas is a family initiative founded on the search for excellence.
The vineyard is 35 hectares made of Cabernet Sauvignon, Syrah and Merlot for the red, and Sauvignon Blanc and Chardonnay for the white.
---
B-Qa de Marsyas Blanc 2016 Bekaa Valley 75 cl

Blend of 80% Sauvignon Blanc and 20% of Chardonnay

Pale with slightly green hues.
Nose: Exotic with hints of white fruits.
Palate: Fresh and crisp.
Finale: Very nice acidity.




Marsyas Rouge 2013 Bekaa Valley 75 cl

65% Cabernet S, 20% Syrah, 10% Merlot, 5% Petit Verdot

Clear and deep purple appearance
Nose: Complex and powerful, including black fruits, licorice and spices.
Palate: Ample and round with integrated tannins and good acidity
Finish: Long and fruity