| | |
| --- | --- |
| INDEX | NEXT PRODUCER |
| | |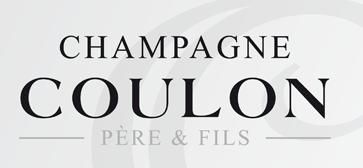 The Champagne Coulon Père et Fils is a family made Champagne, made in Montagne de Reims (8 kms south of Reims), created by Ernest Coulon in the 19tth century. The vineyard is split into two different areas, both of which are classified as "Premier Cru". The Coulon family own one hectare of Chardonnay vines in the village of Coulommes-la-Montagne and three hectares of Pinot Noir, Pinot Meunier and Chardonnay vines in the village of Villedommange, two of which were previously owned by the famous Champagne House, Krug.
It's not for nothing that I consider Champagne Coulon Pere et Fils as the best small Champagne producer – Olivier Coulon, the winemaker, does everything possible to preserve the purity of his great land. He does not treat his vines with any pesticides or insecticides. Instead, he uses more natural methods, for example, placing tablets which diffuse an inoffensive gas between every fourth row of vines, as the gas helps prevent "verre de la grappe" , one of the most common diseases affecting vines (by provoking sexual confusion in the butterflies that cause the disease). He also uses tree bark to help avoid soil erosion - once the bark has decomposed, it forms a natural compost which enriches the vines. In addition, no heavy tractors are used in the vines, to avoid flattening the soil. Finally, the greatest asset of this vineyard is its unique and varied land, which rivals that of any of the larger and perhaps better known Champagne houses.
---